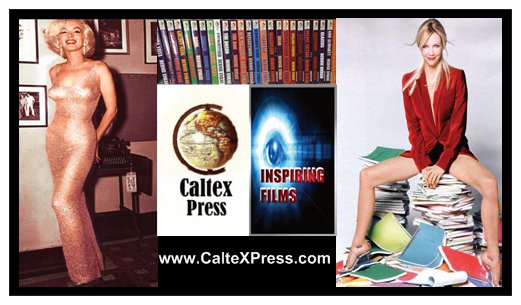 INSPIRING FILMS: – Utube trailers of 37 technothrillers & 93 screenplays. (3-5 min.) created with Avid Media Composer, Adobe After Effects, Filmora 9 & limited Cinema 4D. https://www.youtube.com/channel/UChZ5ZIYSbou93qp-rCyoOfw/videos?view=0&sort=p
During a Planned TV Arts (#1 publicists, NYC, 50 years of experience) 20 city America wide "Stemwinder" book tour in 2009, a radio host, Paul Sladkus, founder of Good News Broadcast and TV producer of 150 CBS & PBS shows suggested Bernie adapt his books to screenplays. The author said "here we go again." Inspired by visionaries such as Sir Conan Doyle, Michael Crichton, Steven Spielberg, James Cameron, Ridley Scott, Terry Rossio, Jerry Bruckheimer, JJ Abrams…. Five years later the prolific wordsmith had created 81 scintillating screenplays, now 92 and counting, 35 adapted from his thrillers, 25,000+ original https://www.amazon.com/-/e/B081M9Y1J9 scenes, 10 + million words pitched to producers, entered in contests. "The ROM" (the next Jurassic Park ?) voted # 1 in the 2010 BOSI Utube video pitch contest, > 20,000 Utube views, more than 2 million people wanted to see it in 3D. Bernie consulted with paleontologists from around the planet, animatronics experts, researched more than half a dozen concepts ("The ROM", "Terror Island", "Bury Me Under The Volcano", "Alligator Alley" & 'Viciousaurus', 'Ngala Prehistoric Park' aka 'Lion Island', 'Dead Hand' , extinction level event in 'The Fifth Pillar' and sequel to National Treasure: 'In Gold We Trust'). A $100 million dollar dinosaur thriller was planned. Universal Studio lawyers said 'great writing' but couldn't explain 127+ copyright infringements discovered in Jurassic World et al. Unrau v Amblin et al. The Amazing Spiderman, The Blacklist, Billions, Westworld series episodes etc…. His computer hacked, 30 yrs of IP, files stolen, 10,000,000 words, 25,000 scenes… claimed as their own by Amazon Studio writers et al. FBI cybercrime filed Jan '18.

Flying under Hollywood's radar, his high concept screenplays have challenged the status quo like Trumbo. Boldly venturing into several genres – horror, sci fi, action adventure, thriller….. Bernie has explored countless compelling concepts, discarding thousands. Going where no one dared, always up for a challenge, even addressing hiatuses by crafting compelling sequels to highly acclaimed franchises; "In Gold We Trust" (National Treasure 3?), "Fantastic Voyage 3" (sequel), "Nightwalker" (Sherlock Holmes 3? or Legally Blonde 3 : Across the Pond?), "Not Yet", "Catch Me When You Can" (Sherlock Holmes 3?), "Rising" (The Shining, Paranormal Activity sequel), "Curse of the 7 Pagodas", (Jeepers Creepers type horror), "Deep Fright" series (Godzilla meets Leviathan), "Lacryma Christi" or "Not A Drop" (Outbreak type sequels), "Meteorite" (Andromeda Strain type sequel), "Dentinator" (Terminator type sequel), "East of Aden" (True Lies type sequel), "Alligator Alley" (copyright infringements in Jurassic World and The Amazing Spiderman), "The Privateers" (Pirates… type sequel),…. Nothing ventured, nothing gained. Several scripts and book adaptations are in discussion as feature films.
Finger of God c2020 (Twister reboot) trailer 4:31 90+ pg sci fi thriller July 9, 2020
A stormchasing couple on the brink of divorce must combat an F5 (Finger of God) storm cell that touches down 'deep in the heart of Texas' destroying everything in its revelation wrath path.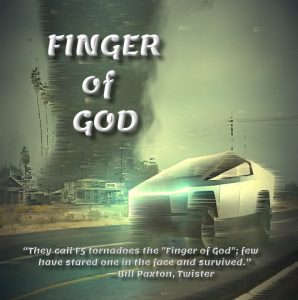 WESTWORLD IV (spec episode 'Nacre' c2020) trailer 4:51 May 19 2020
Delos' insatiable quest for power leads to salt a pillar of future nuclear power and devastating apocalyptic consequences, merely another narrative in the never ending merry go round of Dr Ford's farsighted mind?
SCREENPLAYS AND ADAPTATIONS FROM BOOKS https://www.amazon.com/-/e/B081M9Y1J9
'A and O' (ALPHA + OMEGA – 'Lucy' sequel) c2019 90 pgs sci fi. screenplay 089
The fate of mankind rests in a prescription to find an inhabitable exoplanet embedded on a 2 ZB DNA flashdrive containing all known knowledge, about a teaspoon, the only remnant left behind after a fatal drug overdose in which the victim harnessed 100% of her mind.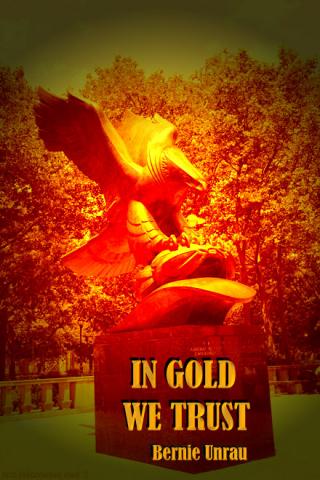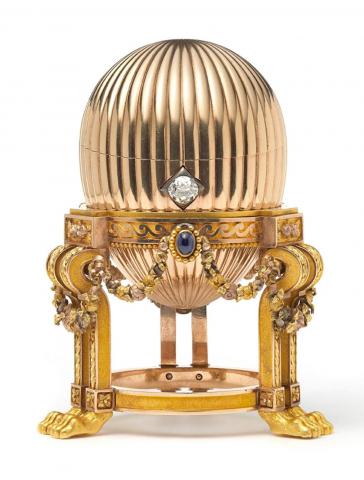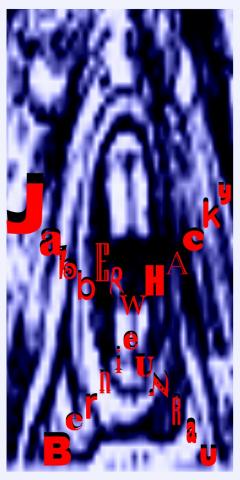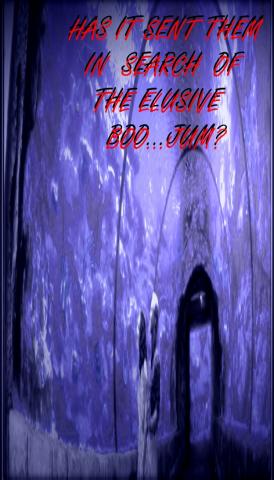 'JABBERWHACKY' c2009 science fiction dramedy 96 pgs screenplay 033 http://tripwow.tripadvisor.com/tripwow/ta-009e-c7a0-02fb?ln
Dr Gum assists in an emergency experimental voice box surgery when a former physician and author, now an aspiring political figure, faints during a fundraiser in Las Vegas. Relentless garbled ramblings, a bizarre side effect after the operation, prove to be puzzling predictions of events and inventions in the distant future. Inspired by The Terminal Man and Michael Crichton's career.
JUSTICE LEAGUE DOOMED c 2019 action thriller 94 pgs. screenplay 87 The caped crusader, Batman, intercepts a signal of an impending alien attack on earth while searching for the Achilles heel in the Justice League. (Superman, Batman, Wonder Woman, Aquaman, Flash, Cyborg, Martian Manhunter, Ms Victory, Shannon Carter, Jesse Quick and Black Canary). Superheroes surface during Comicon in Calgary and rise to the occasion following a direct strike on the stampede city of epic, apocalyptic proportions. The resilient citizens attempt to stave off annihilation in an intergalactic pandemic come 'hell or high water'. Earth's final or finest hour? Will justice prevail?
"LACRYMA CHRISTI" aka "Tears of Christ" c2015 medical sci fi thriller 339 pg pb
Following a fateful collision of two of the world's largest cruise ships off the coast of Africa, a lethal pandemic of epic proportions is unleashed after the virus leaps species. The disease rapidly spreads after human hosts and countless species of infected sharks and birds continue their migration along the Mediterranean Sea coastines into the Middle East and Asia. Can world health authorities stop it's insidious advance around the globe with a new experimental vaccine enroute to the hotzones?
"LION ISLAND" aka Ngala Prehistoric Park c2016, sci fi horror 174 pg pb, 90 pg screenplay 084
A billionaire's bold vision to reintroduce genetically engineered prehistoric species that once roamed the plains of North America goes awry. The creatures escape the CARE facility and go on a feeding frenzy of the idyllic Ngala (Lion) Nature Reserve, an African Safari style resort on a Channel island off the coast of Southern California. Forced to flee in a mass exodus following an extermination attempt like the former inhabitants, the Chumash Indians, the ferocious beasts must find a new home.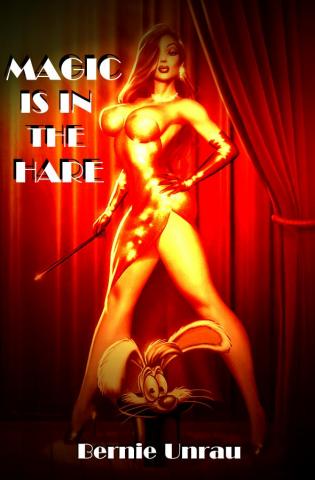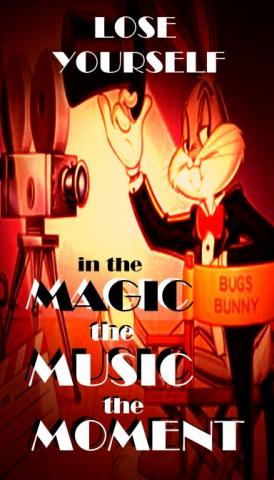 "THE PRIVATEERS" c2013 90 pgs action adventure screenplay 070
A trio of modern day privateers make a startling discovery when they stumble across the treasure map to the spoils of a prosperous pirate turned privateer during the 'Golden Age of Piracy'. They must use their wits to get away with not only a small fortune but their lives after a Columbian drug lord claims their prize. National Treasure meets Paycheck meets Fool's Gold.
'The ROM' c1999 365 pgs pb sci fi horror 120 pg screenplay 011 http://www.youtube.com/watch?v=oxVfjZKrJM4 Following a lightning strike on The ROM (Royal Ontario Museum) dinosaur eggs in the paleontology dept. hatch. The frightened, famished, 'fish out of water' terrorize Toronto then dine and dash on a 'road trip' through SE Ontario. The US president plans a preemptive strike on Toronto Island ere they swim across L. Ontario into NY state. Jurassic Park meets The Relic meets Canadian Bacon. http://tripwow.tripadvisor.com/tripwow/ta-009a-dd48-1817?ln
Entered in the 2010 BOSI (Business of Show Institute) Utube video pitch contest, "The ROM" (the next Jurassic Park / World?) 120 pg. screenplay adaptation ranked #1 in popular votes, more than 20,000 Utube views, 2 million people wanted to see it in 3D. 2 producers explored making a $100 million dollar feature film. Storyboards were prepared. It was one of 4 dinosaur / creature feature type scripts ("The ROM", "Terror Island", "Bury Me Under The Volcano", "Alligator Alley") Bernie submitted to producers while Jurassic Park / World was in production hell. 100 + copyright infringements thus far including dialogue, scenes and storyline elements were discovered in the film, Jurassic World et al. Legal action is pending.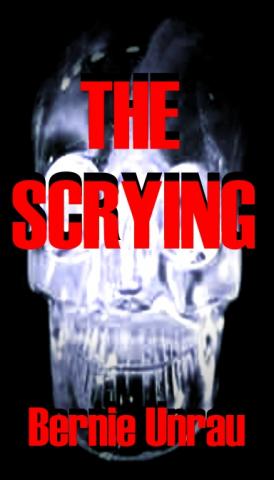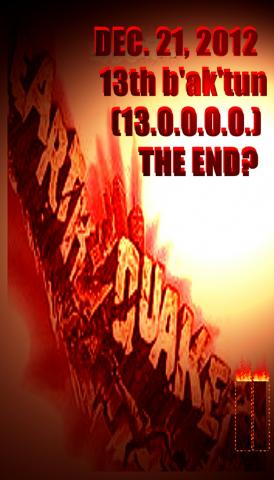 'THE SCRYING'aka "FAULTLINE" c2008 sci fi drama 328 pgs pb, 95 pgs screenplay 026 http://tripwow.tripadvisor.com/tripwow/ta-009a-f4b8-31e7#
Dr Gum discovers one of the last crystal skulls in Costa Rica near the end of 2012. The 'crystal ball' depicts a vivid vision, a past disaster or possibly a frightening future fiasco flying back to San Jose. An earthquake swarm is unleashed following the prophetic vision. 2012 meets San Andreas meets Earthquake.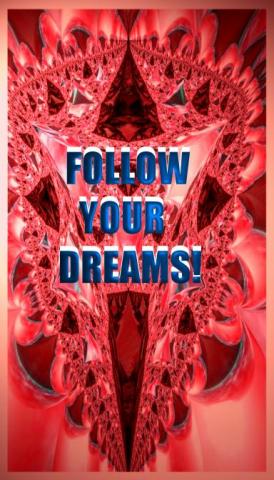 "The SLEEP COMMITTEE" c2011 sci fi drama90 pgs screenplay 055
A Nobel Prize winning scientist slips into a coma following a plane crash enroute to make his acceptance speech. As a last resort, The Sleep Committee is called to get to his buried subconscious treasure before the terrorists do. Flatliners meets Inception meets Transformers: Dark of the Moon.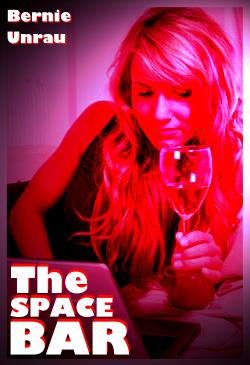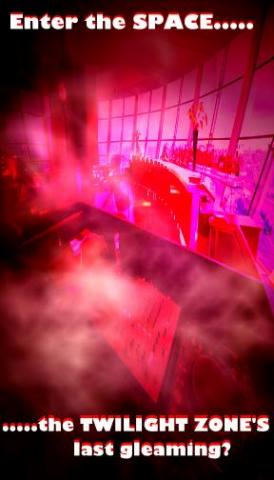 "THE SPACE BAR" c2011 science fiction, dramedy 90 pgs screenplay 053
A decadently delightful dinner date in a state of the art night club in Moscow turns into a disastrous nightmare, an unbelievable rollercoaster ride. Blind Date meets Inner Space meets Honey I Shrunk the Kids.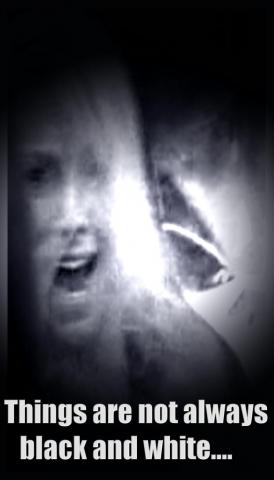 Ticking Time Bomb c2022 Docudramedy fiction 092
Dizzying discussion between Einstein and Dr Manhattan about the life and death power of the mighty atom, the Manhattan Project, the advent of the atomic bomb & nuclear weapons, nuclear accidents, technology used to develop chemotherapeutics, nuclear medicine and Proton Beam Therapy and parallel multiverses.
'UBAR' c2005, future sci-fi thriller 302 pgs pb, 98 pgs screenplay 017 http://tripwow.tripadvisor.com/tripwow/ta-009a-4e50-8b0f?lb
Dr Gum travels to a futuristic theme park in Ubar and discovers a deadly glitch in the computer code that intiates it's own interpretation of the texts upon which the park is based. Westworld meets Futureworld meets Arabian Nights World.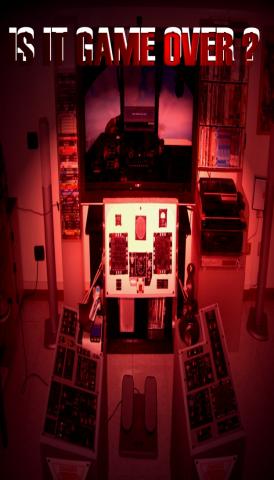 'ULTRA STEALTH: WAR GAMES' c2009 action comedy 97 pgs screenplay 028 http://tripwow.tripadvisor.com/tripwow/ta-009a-5594-90cb?lb
Ferris Bueller and friends face a dilemma when they discover a strange UAV parked on their parent's driveway following a festive birthday party playing a new video game, Ultra Stealth:War Games. War Games meets Broken Arrow meets Panic Room.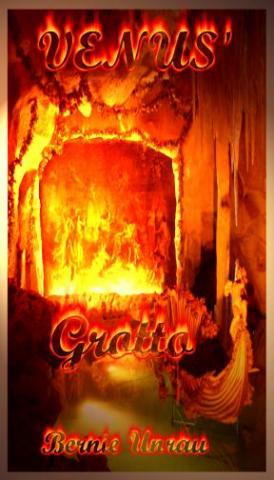 "VENUS' GROTTO" c2011 romance comedy 90 pgs screenplay 051
Dr Gum gets so much more than he bargained for on his honeymoon in this devilishly delicious ridiculous romantic comedy just in time for Valentine's Day. Tannhauser's Opera meets Before You Say I Do meets Some Like It Hot.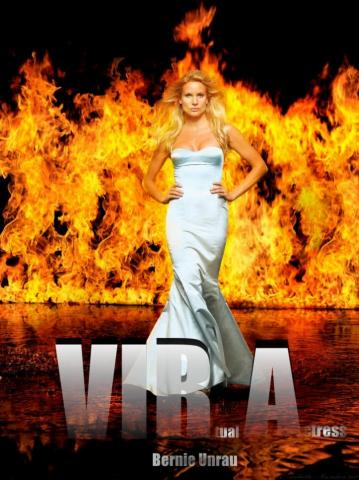 "VIRA (VIRtual Actress)" c2011 comedy 90 pgs screenplay 052
An aspiring screenwriter must start from scratch and forced to resort to tacky tactics to remake his film torched by a vindictive producer intent on destroying his career. Bowfinger meets S1mOne meets Big Fat Liar.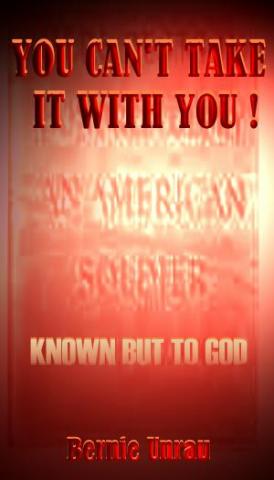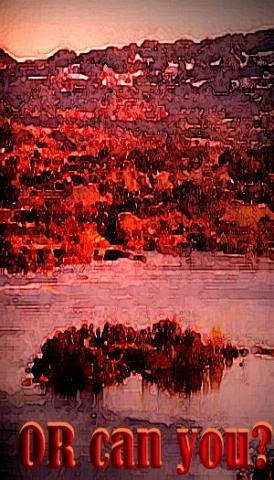 'WINNER" c2022 90pgs inspired by a true story screenplay 091
A young down on his luck cowpoke didn't have two plugged nickels to rub together. Five bucks in his pocket to buy some livestock feed, he bought a winning power ball ticket instead. Miracles do happen. It could happen to you.
"YOU CAN'T TAKE IT WITH YOU" c2013 90 pgs action adventure screenplay 072
Dr Gum and his family flee for their lives, bury the past, then disappear from the face of the earth. They resurface in Zurich, Switzerland leading new lives in complete anonymity until they're discovered during a Rapper's wake aboard a ritzy cruise ship. Long Kiss Goodnight meets Bird On A Wire meets True Lies.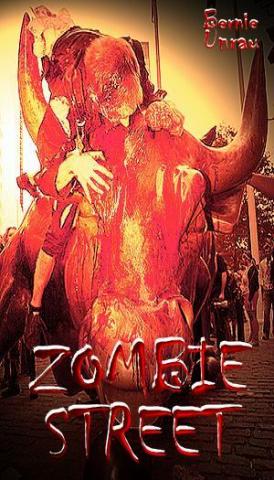 "ZOMBIE STREET" c2011 thriller 90 pgs screenplay 064
After menacing zombies break out of 'The Raft' (Riker's Prison Ship) that crashes on a Manhattan pier, they dismember and devour Wallstreet's despicable stock brokers and traders in horrific take-outs and hostile takeovers. Wallstreet meets Too Big To Fail meets World War Z.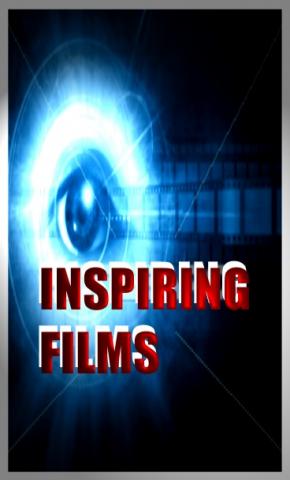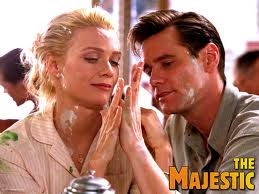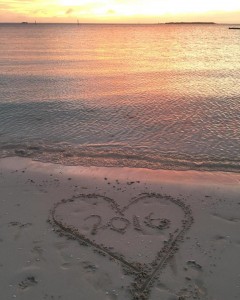 Dr Gum assists in an emergency experimental voice box surgery when a former physician and author, now an aspiring political figure, faints during a fundraiser in Las Vegas. Relentless garbled ramblings, a bizarre side effect after the operation, prove to beictions of events and inventions in the distant future. Inspired by The Terminal Man and Michael Cricht